About Us
A Trusted Bing Display Advertising Company
After the enormous growth in Google Ads, Bing Display ads are now the latest trend, with an ad budget of $7.8 billion for Microsoft advertising. Since 2016, Microsoft, aka Bing display ads, has seen an astounding increase of 35% thanks to affordable yet effective pay-per-click advertising.
Not just have Bing ads revolutionized the advertising game, but they have also changed the way that advertisers bring web traffic. Contrary to Google, these ads typically take traffic from website auctions on the internet, advertising placements, and other high-cost traffic sources.
At Digitizer Sol, our Bing Display experts create ads that churn off and bid on high-volume keywords to ensure the highest spot on Google.
If you're a newly launched startup or a considerable enterprise operating for years, choosing the appropriate advertising channel for your business is just as essential as any other.
Bing's display advertising provides the most diverse PPC alternatives to companies of any size and type. Thus the Bing display advertising specialists review each process to make the most out of Microsoft advertising.
While smaller than Google, Bing accounts for around 1/3 of the total volume of search engines in product sales, such as software, services, and more.
Utilizing the power of Bing display advertisements, we assist you in getting customers to your offering and getting the best quality media for the most affordable price.
Get In Touch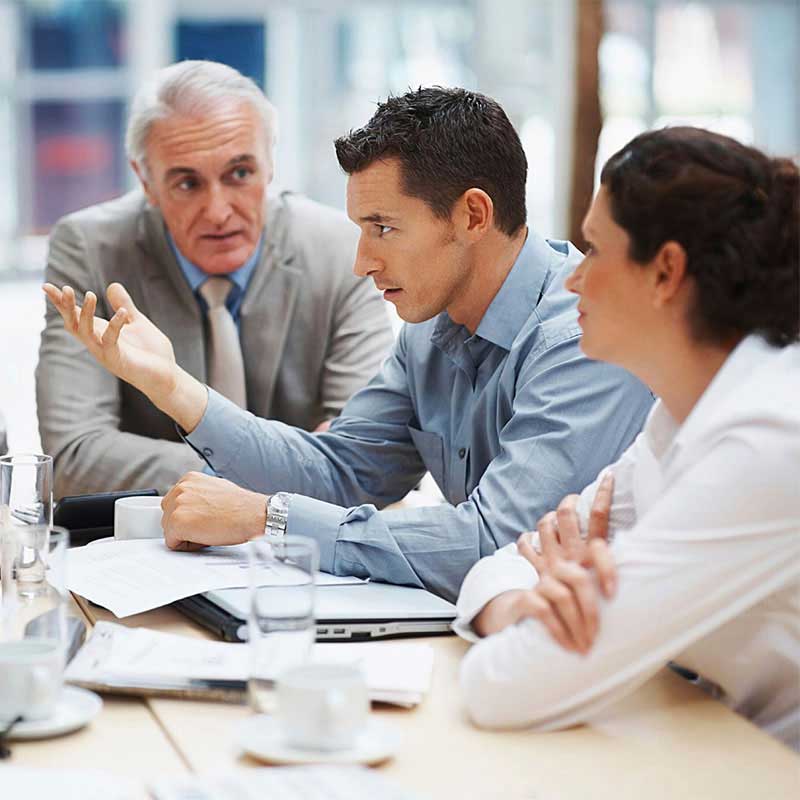 Why is Bing Display Advertising Important?
01

Brand-surface Environment

Accessing high-quality ads is an advantage for companies that struggle to attract visitors to a safe environment. At Digitizer Sol, we separate ads according to relevancy to the audience, competition, and performance. We also create the most engaging content experience while maintaining a secure brand.

Not just to a smaller population, however, Bing advertising on display is accessible to people all over the world at a global level.

Microsoft significantly improves the buying process by helping customers determine what and where they want to purchase.

Our Bing advertising display has your back in a highly-priced programmatic market, with many businesses popping up yearly. Furthermore, our experts provide world-class partnerships and direct deal options to allow you to connect with worldwide audiences at a large scale.

02

Types of Advertising

Unsurprisingly, Microsoft advertising is among the broadest kinds of advertisements. Display ads are displayed before the user, and the consumer has various choices. Between text and style to shape and color, the Bing display advertising experts ensure that they offer the most professional advertisements to your prospective clients.

The most common kinds we'll cover include app install ads, expanded text ads, and dynamic search ads. Microsoft advertising or Bing intelligent search

Microsoft audience ads
Product ads
Responsive search ads
Whatever type of ad you select, we will meet all your advertising objectives, whether targeting a particular target audience to drive traffic or growing revenue.

03

Transparency

Without a doubt, Digitizer Sol is one of the safest Bing Display ads agencies. All your private information will be secure and free of interference from third parties. Digitizer Sol is a fast and safe place to keep your personal information. Digitizer Sol, our team of experts, keeps your details private from the other companies we work with. That means the traffic we deliver is secure and comes from genuine and reliable sources.

Our Bing display ad specialists create attractive, high-quality, and creative posts-click page landing sites to convert visitors at a higher percentage to increase conversions. It not only helps to transfer traffic from one place to another, but it will also bring more clicks. Bing display ads should be your best option if you want your business to be at the forefront of thought with many customers. It not only streamlines the process of your PPC strategy but also fills in the gaps and holes in your campaign. If you're looking to improve the position of your ads, choose to be in less than a lot of competition, or find an engine that only costs a little money to generate clicks, conversions, or impressions, Bing can be the perfect option for you.

04

Increasing CTR

The statistics show that over 87% of users on the internet have a visual learning style, creating unique opportunities for the success of Bing advertisements. In addition to expanding the reach and increasing conversion rates, our experts in advertising also set the bar very high by increasing the CTR for Bing Ads.

According to the research, shopping ads for e-commerce on Bing perform better due to the search verticals. We specifically target high-ticket potential customers, allowing them to interact more with your product and services, which results in sales.

According to the facts, Bing has already conquered over half of the search engines and is a leader. Currently, 34 percent of the desktop market for search engines is attributed to Bing and its explosive expansion. To stand out among the 5.4 billion monthly searches made on Bing each month, our experts in advertising will be the ideal match for your needs.

05

Granular Targeting

Have you thought of granular targeted? Being one of the top Bing Display Ad agencies the UK, We employ a tried and tested technique of granular targeting that allows us to customize the campaign at various levels. From location and network to the goal, we plan advertisements at the most available times and in different time zones, including when it comes to group levels.

From iOS, Android, and beyond, we cater to users of all kinds regardless of their device, which helps us better understand our audience. From free trials, pricing, and content downloads to link extensions to websites, we offer a wide range of helpful features, meaning our paid search ads will always meet the criteria for grabbing users' attention.

06

Display URL

Contrary to Google, Bing brings an audience that includes all three popular and well-known search engines: Bing, Yahoo, and AOL. By using display URLs, Our Bing Ad experts will display URLs beneath every headline to ensure the advertisement is visible to the maximum extent.

Then comes the description. We are not only proficient at writing high-quality Bing display advertisements, but we also maximize our creativity. With our helpful search engine optimization Keyword Research tool creating and optimizing Bing headlines according to the intention of the search has become much more straightforward than ever before.

07

Cost-friendly Advertising

Not just in terms of volume not only in terms of volume, but Bing advertisements on display are also the most expensive alternative in terms of cost. Do you have any idea? Bing, a booming search engine, invests 20-35 percent in its AdWords campaign, with an estimated CPC of $7.99. Due to the low CPC ads, campaigns on Bing require significant time to achieve sales or conversion. In this regard, that's why experts craft our Bing Display advertisements to determine the most effective advertising strategies for you based on your CPC.

08

Convert Faster and Better

Unsurprisingly, the advertising available on Bing is much less expensive and has better conversion, resulting in active shoppers and quick purchase choices. If you need immediate conversions to your specific location company or to increase the brand's name to boost leads, Digitizer Sol provides the ideal solution for you. Our Bing display advertising specialists handle everything to help you locate the ideal place to find the perfect spot. From tracking performance to reviewing and making adjustments, we take everything.
Make Your Sales Sky-High by using PPC Marketing.
A Pay-per-Click audit service that will aid you in identifying hidden gaps and
achieving high conversion rates and click-through rates.
Order Now
Team Members
Professional Stuffs Ready to Help Your Business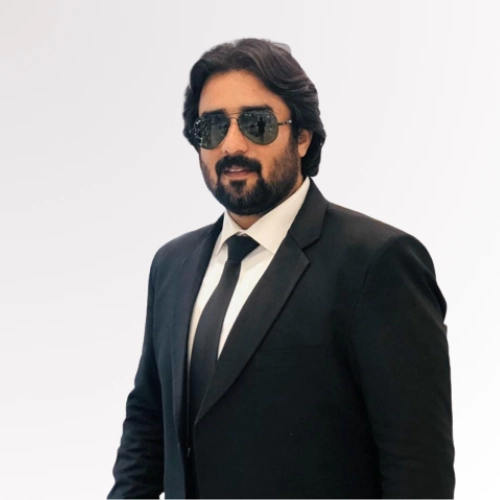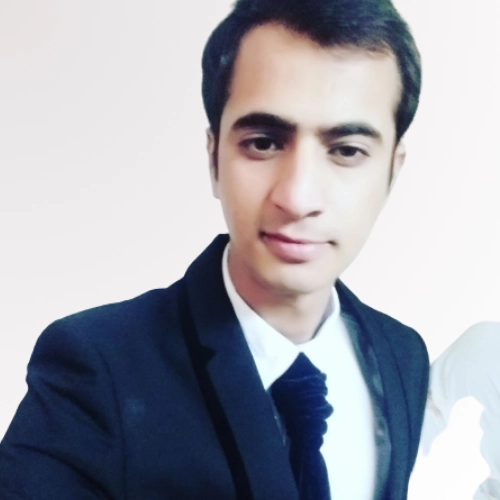 Nasir Abbas
Full Stack Developer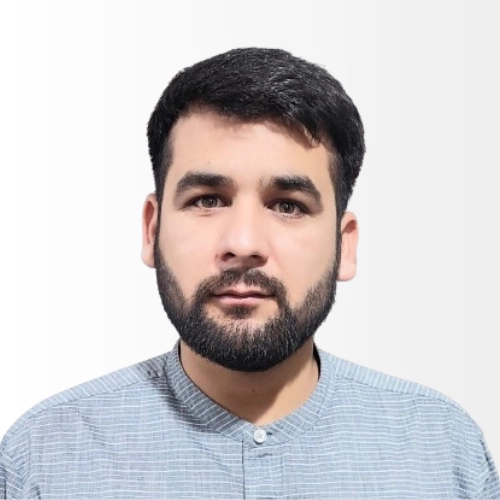 Homayon Ayan
Full Stack Developer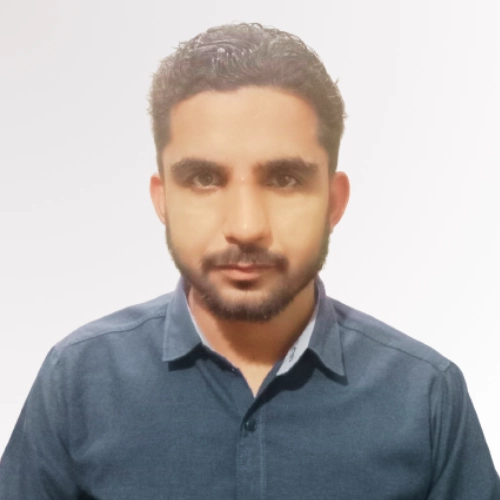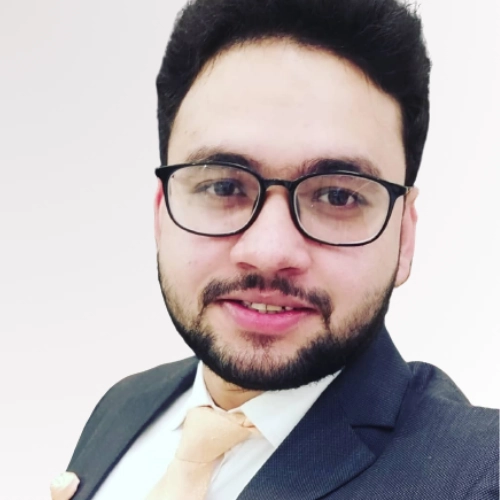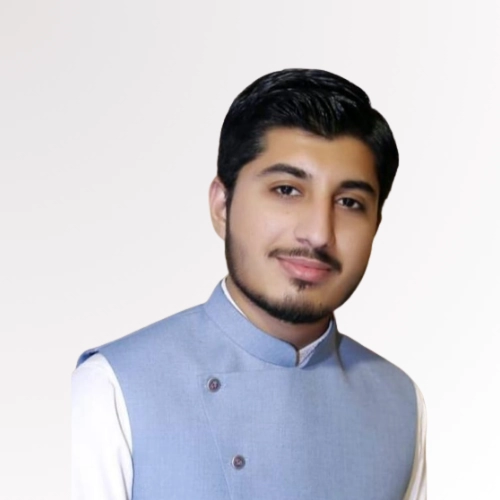 Arshad Ameen
Front End Developer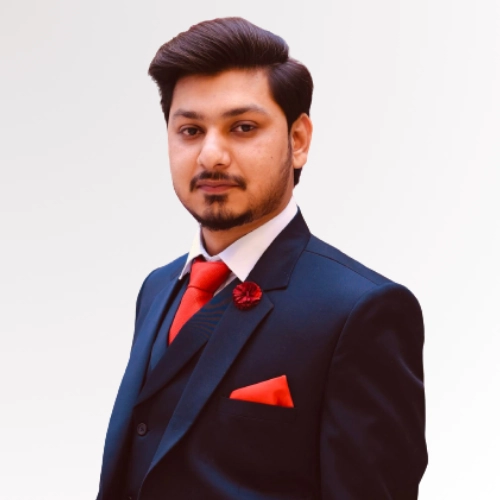 Arslan Tofique
PPC Expert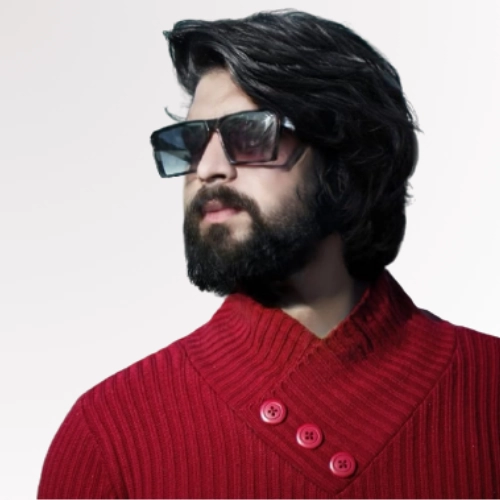 Danial Ch
Backend Developer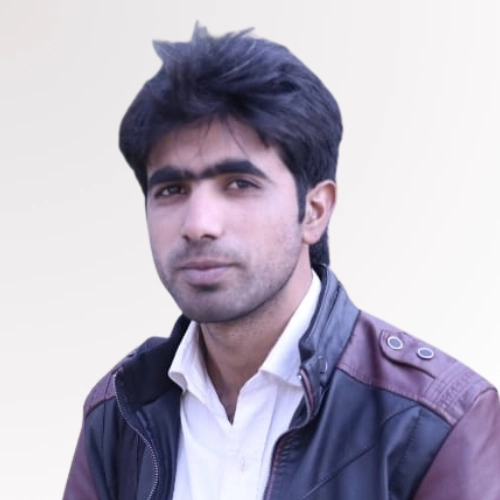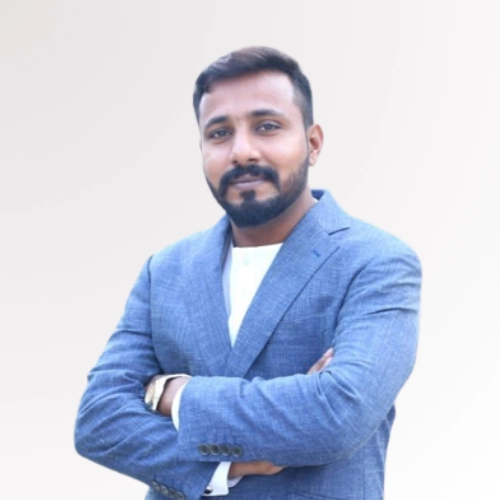 Anwar Maqsood
Project Manager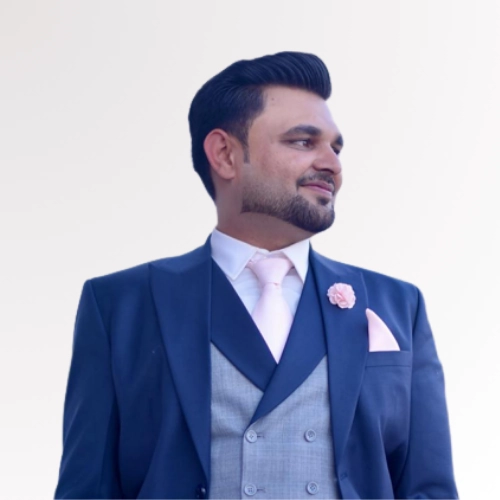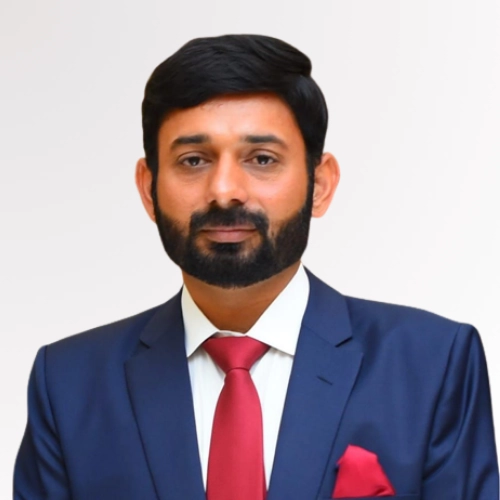 Digitizer Sol's PPC Services
What Our Clients Say About Our Digital Services
LATEST BLOG
Read The Latest Articles from Our Blog Post
General FAQs
Any Question? Check the FAQs or Contact Us
We've put together a committed team of experts in digital marketing at Digitizer Sol. Together, referred to as the A-Team, We offer comprehensive solutions to drive businesses to grow. We're the experts you can count on, committed to adapting to your requirements and becoming an extension of your company. Driven by a love of the pursuit of knowledge and creativity, We constantly test the status quo to develop creative campaigns and results based on data.
Explore More FAQs
Yes, they do. With the help of ads for call-only, that let those who are interested connect with you and then sell a greater variety of your products and services.
There's an easy and clear distinction between Bing advertisements and Google advertisements that are displayed. While both are fast-expanding websites, Bing needs to be more responsive and takes a significant amount of time to match searches while increasing ad campaign performance closely.
Personalization is yet another appealing feature of Bing advertisements, as it doesn't only provide an extended reach to a broader population. But, it also tailors the results of ads according to the demographics of the audience competition, CPC, lower ROI, and other essential elements.
Yes, they can. According to the title, Bing display ads are comprised of attractive banners that instantly captivate the viewer's attention. However, Bing search ads are text-based suggestions to users searching for or shopping for a specific item or service through Google.
Digitizer Sol, our expert ad experts, designs high-quality, appealing, and simple-to-understand advertisements that adhere to the rules of a particular set.
Then, we design campaigns and then set the goals of the campaign.
We then select the type of advertisement we would like to display.
It is now the moment to enter the required details, modifies the settings, and creates an annual budget to run the advertisements.
After that, we can create an ad group to select options for audience settings and ensure that the ads are responsive and easily visible to the viewers.
Finally, we record the details of payment, display ads, and track their performance to make adjustments.
Ready to Start? Let's start with a few questions…
Discover Your Next Digital Marketing Agency
We realize that the next step may be a bit difficult initially, but fret not! We'll be able to assist you in determining if you're ready to increase your marketing strategies by asking some quick questions. Just answer them below, and we'll get with you in the shortest time possible. The award is visible in the nominees in the process…